Dr. Robin Van Der Mark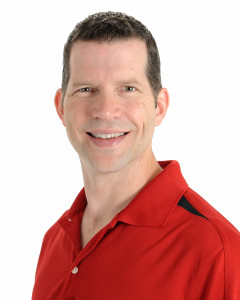 I opened Elgin Chiropractic office in 1996.  At that time chiropractic care was the only service offered at the clinic.  In 2000, I was joined by Dr. Slater, and expanded the office to a multi-disciplinary health care clinic including massage therapy, acupuncture and Chinese medicine.
I completed a degree in Biochemistry at SFU in 1991 and then entered the Canadian Chiropractic Memorial College in Toronto.  I graduated Magna Cum Laude with clinical honours in 1995 and was in the top 8% of all graduates across Canada. I have maintained a busy practice over 2 decades and I continue to welcome new patients.
I have seen over 10,000 patients over the last 2 decades including recreational athletes, pro athletes (NHL, CFL), professional performers (Cirque de Soleil), homemakers, labourers, business people and students. I've treated a wide range of health concerns including shoulder injuries, knee and hip arthritis, plantar fasciitis, whiplash injuries, back pain and headaches.  Each patient treatment is individualized to my patient's needs. As well as spinal and joint manipulation, I utilize laser therapy, spinal traction decompression therapy, electrotherapy, ultrasound therapy and soft tissue techniques to help my patients return to their normal daily work, home and sports activities.
In 1995 I completed the Canadian Pedorthic program.  As a pedorthist and chiropractor, I am one of very few healthcare professionals who are trained in the assessment of lower limb anatomy and biomechanics and treatment of related injuries. I have performed computerized walking (i.e. gait) analyses and physical foot exams on thousands of patients. My chiropractic expertise, along with pedorthic training, allows me to provide my patients with the most up to date custom orthotic devices.
I was raised in, and still live in, Port Coquitlam with my wife, Fiona, and our 4 children. I enjoy outdoor activities such as biking, hiking, snowshoeing, and pickle ball. I am also involved in activities in our community including being on my kids school education committees. After 5 decades of life and 4 car accidents I recognize how much chiropractic care has helped me to live a healthy life and appreciate my normal activities.  I am looking forward to helping you get back to enjoying your life and your favourite activities as well.
Dr. Mark Slater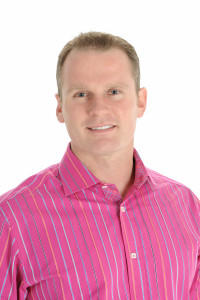 Dr. Mark Slater, the co-founder of Elgin Chiropractic and Multi-disciplinary Care Center has been in full-time practice for over 10 years. He graduated from Western States Chiropractic College with Academic (Summa Cum Laude – highest honours) and Clinic Honours achieving a near perfect grade point average. Dr. Slater studied Kinesiology and Business Administration at Simon Fraser University prior to attending chiropractic college. While at S.F.U., Dr. Slater was a member of the Men's Varsity Soccer Team for 4 years. During that time he also played for the U-23 Canadian National Soccer Team and the Vancouver 86ers Soccer Club.
As a chiropractor, Dr. Slater specializes in the treatment of acute and chronic musculoskeletal conditions and injuries. Dr. Slater utilizes a well rounded approach to each condition ensuring results in a time effective manner. He enjoys spending time with each patient to ensure all of their needs are met. He has a keen interest in sports-related injuries and utilizes ultrasound, laser therapy and the latest soft tissue techniques to get his patients back to the activities that they love at the earliest possible moment. Dr. Slater has a very busy practice but always finds room to accommodate new patients.
Dr. Mark Slater is also a Certified Pedorthist. Combining his pedorthic and chiropractic knowledge puts Dr. Slater at the forefront of orthotic therapy. Dr. Slater combines state of the art computerized gait analysis tools along with observation and custom casting techniques to ensure that all of his prescription orthotic patients receive the most appropriate, up to date orthopedic appliance.
Dr. Slater grew up in Port Coquitlam and has a keen interest in athletics and enjoys fishing, boating and playing soccer in his spare time. Dr. Slater lives with his wife Kelli and two daughters in Pitt Meadows. He coaches an adult soccer team, both daughters' soccer teams and he sits on the executive of Poco Euro-Rite Football Club (soccer) as Club Head Coach.
Dr. Lina Zheng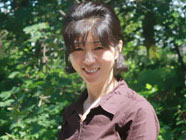 Dr. Zheng Graduated from Capital Medical University in 1983.  She Studied western and Traditional Chinese medicine for eight years. As a physician, she practiced western and Traditional Chinese medicine in Xuanwu Hospital Capital Medical University, Beijing, China. Dr. Zheng Immigrated to Canada in 1998 and obtained her acupuncturist license in BC, Canada in 1999 and practiced TCM in Richmond and Vancouver, BC. Dr. Zheng opened a TCM clinic in Port Coquitlam, BC in 2001 and obtained the title of Doctor of TCM in 2003 in BC. She also became an instructor of TCM in Shanghai TCM college in Burnaby in 2003.
Dana Suzukovich, RMT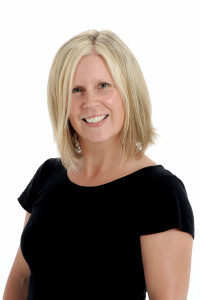 Dana Suzukovich is a graduate of the West Coast College of Massage Therapy.
She has been practicing since September of 1997. Prior to this she graduated from Simon Fraser University with a Bachelor of Science in Kinesiology.  She spends many fun hours of her life with her family of boys, spectating in their hockey, lacrosse and swimming as well as enjoying their everyday activities of life! On her own,  she enjoys keeping active participating and competing in triathlon and women's hockey. She loves helping a wide range of patients achieve or maintain their wellness goals.
Marina Vilker, RMT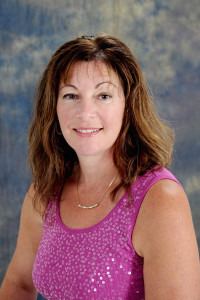 Marina Vilker-Birchfield originally from Winnipeg, Manitoba moved to Ontario at 19 years of age to pursue a Massage Therapy certificate.  Marina graduated from the Canadian College of Massage and Hydrotherapy in Sutton, Ontario in 1992 and went on to write and pass both Ontario and British Columbia board examinations.  She went on to become a Registered Massage Therapist in British Columbia.
Marina has experience with people from all walks of life from the young to the very elderly.  She enjoys working with each individual's health concerns whether it is an increasingly stressful lifestyle or the challenge of a physical condition.  Marina works on a variety of musculoskeletal health conditions including acute and chronic conditions.
Marina is a caring individual that loves animals and nature.  She enjoys an active and busy lifestyle and she is currently balancing the needs of her growing family and her growing massage therapy practice.
Ernie Nordquist, RMT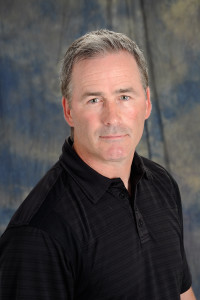 Ernie Nordquist, RMT, is a graduate of West Coast College of Massage
Therapy. After accessing and addressing the underlying causes of  patients' postural imbalances, Ernie will help restore their body to  it's normal functioning state. Ernie selects treatment techniques to  suit each individuals needs. Such techniques include Myofascial,  Muscle Energy, Swedish, Deep Tissue Techniques, Trigger Point Therapy,  Joint Mobilization, Passive and Active Muscle Stretching and  Strengthening. Ernie welcomes patients with various conditions such as  Stress, Back and Neck Pain, Headaches, Whiplash, Overuse and Sports  Injuries as well as general Relaxation. Ernie helps individuals reduce  tension, restore postural imbalance, and to return them to a balanced  and healthy lifestyle.